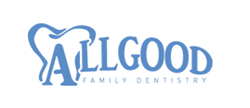 Midlothian, VA (PRWEB) August 10, 2017
Drs. Ashlyn Price, Autumn Mayers and Ron Adelman, experienced dentists practicing at Allgood Family Dentistry, are now educating patients on how full-arch tooth replacement options can improve their lives. The doctors know that these alternatives to dentures and other tooth replacement solutions offer invaluable benefits to those with tooth loss, and are thus now accepting new patients for All-on-4® dental implants in Midlothian, VA, with or without a referral.
All-on-4 is a leading permanent tooth replacement solution that combines traditional dentures with dental implants in Midlothian, VA. Four or more dental implants are strategically placed in the jawbone to carry the load of a lasting prosthetic. Since only four implants are placed, the All-on-4 technique allows even those with low bone density levels to qualify and receive the new teeth they need.
Offering the unrivaled stability of dental implants, All-on-4 allows patients to eat the foods they love. They also eliminate many of the common problems associated with traditional dentures, such as slipping and clicking while speaking or eating. This long-lasting solution prevents the need for frequent adjustments because the dental implants form a strong bond with the jaw bone. Since each implant acts like a natural tooth to stimulate bone growth, the shape of the jaw will remain the same, preventing the sunken facial look associated with traditional dentures. This full-arch, new set of teeth are made to not only restore oral function but to match each patient's unique features for a complete, custom smile.
Patients who may be considering dental implants in Midlothian, VA, are invited to contact Drs. Price, Mayers and Adelman for more information on All-on-4 implant-supported dentures. To schedule an appointment, call their leading-edge practice, Allgood Family Dentistry, at 803-739-0000.
About the Doctor
Allgood Family Dentistry is a general dental practice offering personalized dental care to patients in Midlothian, VA. Drs. Ashlyn Price, Autumn Mayers and Ron Adelman offer experienced and highly trained dental care for a variety of dental services including dental implants, Invisalign®, cosmetic dentistry, periodontal care and TMJ disorder treatment. The entire team at Allgood Family Dentistry makes each patient's needs its first priority and takes the time to build a relationship with their community. To learn more about Drs. Price, Mayers and Adelman, visit their website at http://www.allgoodfamilydental.com or call 803-739-0000 to schedule a personalized consultation.