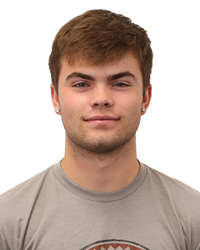 Urbana, IA (PRWEB) August 18, 2017
Clickstop has promoted Quinton Guenther to Business Unit Fanatic™ (BUF™) for its recently acquired brand Pepper Joe's, a hot-pepper seed company.
BUF™ — a term coined by Clickstop — refers to the person responsible for implementing strategies to grow a particular business unit, or brand. Clickstop owns and operates several business units at its Urbana headquarters, and added Pepper Joe's in June.
By the end of 2018, Guenther expects to dramatically grow the Pepper Joe's brand through increased online presence, and will coordinate support from Clickstop's shared services. Last month Clickstop announced plans to centralize operations such as finance, marketing, warehousing and shipping for all of its brands.
"This position gives me the freedom to think big every day and explore as many opportunities as possible," said Guenther, referencing a Clickstop core value: Think Big and Make It Happen.
Pepper Joe's is known for distributing some of the world's hottest pepper seeds, along with exotic and novelty varieties. The top-selling Carolina Reaper has been certified as the world's hottest chili by Guinness World Records since 2013.
Guenther started in Clickstop's manufacturing department in October 2013. In February, he accepted a marketing internship, working within the company's Bing Miller division that included Clickstop's small- to medium-sized e-commerce retailers such as EcoFoil.com, FastenersPlus.com, SpaceSavers.com and JustPlasticBoxes.com. Those brands have since become part of the Clickstop Accelerator team, which also oversees Pepper Joe's.
"Quinton joined our team as a marketing intern and quickly displayed his passion for developing a business and growing in his career at Clickstop," said Tammy Karr, president of Clickstop Accelerator. "He was hungry and eager to learn and aligned well with the characteristics that we were looking for in our first BUF™. I look forward to seeing his continued impact."
Guenther, 19, is the oldest son of Clickstop owners Tim and Nicole Guenther.
###
About Clickstop Inc.
Clickstop, based in Urbana, Iowa, grows business units of different sizes, serving multiple industries and markets by employing Business Unit Fanatics™ and supporting these individuals through shared services. Clickstop drives business unit growth through alignment with its core values, by employing an engaged workforce and by sustaining an entrepreneurial environment designed to quickly and effectively navigate change. The company's Business Unit Fanatics™ grow businesses within Clickstop by effectively utilizing shared services provided within the organization. The company's reputation and commitment to great workplace culture and engagement has landed it multiple workplace-focused awards, including multiple first-place finishes as the Coolest Place to Work in the region. For more information, visit clickstop.com.