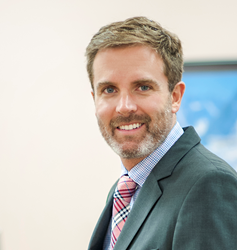 "Ultimately, the Entrepreneurship minor will equip students with the skills necessary to succeed in an ever-increasing entrepreneurial corporate environment."
DELAND, Fla. (PRWEB) September 21, 2017
As entrepreneurship continues to be one of the fastest growing areas of undergraduate student growth, Stetson University School of Business Administration announced recently a number of exciting changes, including a new major, assistant director and an advisory board, all coming on board this fall for the Prince Entrepreneurship Program.
According to the Bureau of Labor Statistics, entrepreneurship plays a vital role in the growth of the U.S. economy. In fact, small businesses account for 54 percent of all U.S. sales, 55 percent of all jobs and 66 percent of all new net jobs.
"After joining Stetson last year, I began developing a plan to expand the program and advance innovation and creativity through entrepreneurial activities," explained Bill Jackson, Ph.D., director of the Joseph C. Prince Entrepreneurship Program. "The ability to connect students from all across campus, to better connect to the community, and to be part of advancing economic development was a key driver in the formation of the new major as well as the overall curriculum overhaul."
The program, housed in the Department of Management, now offers students a major in Entrepreneurship and two minor options. The minor for business majors is designed to provide a background in creative problem solving and new entrepreneurial techniques that complements their major.
To further promote community outreach and development, Luis Paris has been named the new assistant director of the program. Paris is an instructor of international business and new venture creation in the School of Business Administration. He has launched three startup businesses and is active in the local business community as an organizer for 1 Million Cups Daytona Beach, an advisory board member for UCF Business Incubator at Daytona Beach, and as a founder of Innovate Daytona. Paris is also active in the Daytona Regional Chamber of Commerce, Volusia Hispanic Chamber of Commerce and the CEO Business Alliance. He holds an M.B.A. from Stetson University.
"Luis' immersion in the local business community combined with his passion and experience in new venture creation will be of real value to our program and our students," explained Jackson.
"Ultimately, the Entrepreneurship minor will equip students with the skills necessary to succeed in an ever-increasing entrepreneurial corporate environment," explained Paris. "Regardless of their major field of study, students will now be able to easily add the entrepreneurship minor."
According to Jackson, thinking entrepreneurially is a true life skill for graduates in the 21st century. With this in mind, the Prince Entrepreneurship Program now has an advisory board in place comprising highly successful Stetson alumni, local business owners and serial entrepreneurs hailing from top companies such as Prince-Bush Hotels, Synergy Billing, ASHLEYlauren Collections, Baja Longtail Capital, Boston Business Women, Columbia Restaurants, Moroccan Magic, Premium Blend, Flomotion apparel, Fisherman's Investments and Coastal Cloud. The Board's first meeting is slated for Oct. 20 when they will begin the task of providing strategic advice, advocacy, innovation and connectivity for the program, students and the community-at-large.
To further promote engagement and creative thinking, the School of Business Administration also will be hosting Entrepreneurship Thursdays beginning in September, featuring nationally recognized speakers, pitch competitions, startup advice and more.
For more information, visit Stetson University online.
About Stetson University
Founded in 1883, Stetson University is the oldest private university in Central Florida, providing a transforming education in the liberal arts tradition. Stetson stresses academic excellence and community-engaged learning, and consistently earns high marks in national rankings. Stetson encourages its students to go beyond success to significance in their lives, the lives of others and their communities. Stay connected with Stetson on social media.
###