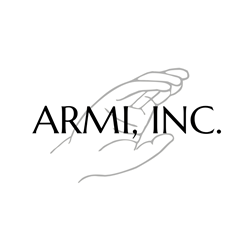 At ARMI Inc. we ensure that our team is motivated towards achieving their goals at all times.
NORTH LITTLE ROCK, Ark. (PRWEB) October 26, 2017
Successful people are motivated, states ARMI Inc. An essential driving force behind a successful person or a successful company is motivation. For a business looking to take control of the market or an individual seeking to be the best in their field, then it is vital for them to be motivated towards hitting goals and achieving targets.
About ARMI Inc.: http://www.armiinc.com/about-us/
At ARMI Inc. the sales and marketing firm work hard to create a motivated working culture to drive people to be productive and successful in their chosen career path. The company believes that motivation in the workplace needs to be taken seriously because it has a direct impact on productivity levels and then the overall success of the business. If a person or team isn't motivated, then something must be done to change it. For individuals or companies struggling with levels of motivation, follow ARMI Inc.'s motivation hacks.
Hack 1 - Write goals down and visualize them
People who write their goals down are more likely to achieve them, and it is essential to keep visualizing the end goal to stay motivated during the challenging times.
Hack 2 - Achieve something each day
This daily achievement will ensure a person keeps moving forward in the right directions without getting frustrated. Set small goals to tick off on the journey to achieving the bigger goals.
Hack 3 - Keep a to-do list of no more than six things each day
To stop a person getting too overwhelmed and then getting down when not all tasks have been completed is to keep to-do lists short.
Hack 4 - Network
This will help a person get a sense of what is working and what can be changed. Speaking to someone within the same industry can help to stay motivated and feeling on the right track.
Hack 5 - Be the captain
Learn from mistakes and keep moving forward to create a journey of success.
'At ARMI Inc. we ensure that our team is motivated towards achieving their goals at all times' said CEO Reagan Myers. 'Without motivation, a person and business becomes less productive and stops competing with the best. If you want to succeed, then it is imperative that you stay motivated towards what it is you set out to achieve in the first place' added the CEO.
Source: https://addicted2success.com/entrepreneur-profile/5-things-entrepreneurs-need-to-do-to-stay-motivated/