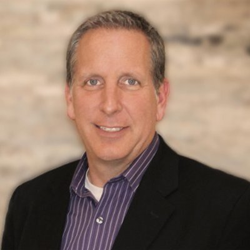 Inlanta Mortgage Senior Vice President Chad Gomoll said, "Joe and Tim make a dynamic team. As a native of Texas myself, it is exciting to see Joe and Tim grow their branch and market in the Dallas/Fort Worth area."
PEWAUKEE, Wis. (PRWEB) December 15, 2017
Joe Treinen is a highly knowledgeable and seasoned business professional with 24+ years of residential mortgage lending experience. As a previous top producer in Ohio, Joe is now using his experience to introduce Inlanta Mortgage in the state of Texas by leading the growth of one of its newest branches in the Dallas-Ft. Worth market. In his career, Joe has personally helped scores of borrowers meet their homeownership dreams and has also helped other loan officers to do the same. He has led large mortgage teams at varying levels of management for leading mortgage originators and most recently was the National Sales Director for an independent mortgage company in the DFW marketplace.
Joe and Tim Cranston, who joined Inlanta Mortgage in August, previously worked together at Bank of America and MetLife Home Loans. Though their paths parted ways for a few years, they are excited to bring their talents together again to represent Inlanta Mortgage in its efforts to serve the people of Texas.
Inlanta Mortgage Senior Vice President Chad Gomoll said, "Joe and Tim make a dynamic team. As a native of Texas myself, it is exciting to see Joe and Tim grow their branch and market in the Dallas/Fort Worth area."
Joe Treinen can be contacted at 469-444-3753 or joetreinen(at)inlanta(dot)com. Tim Cranston can be contacted at 469-444-3755 or timcranston(at)inlanta(dot)com.
About Inlanta Mortgage
Headquartered in Pewaukee, WI, Inlanta Mortgage was established in 1993. The company has grown to over 40 branches in 20 states and over 250 employees. Inlanta Mortgage's mission is to be the home financing partner that you trust to serve your family, friends, and community. Their team of dedicated mortgage professionals is committed to delivering an exceptional experience using honest and ethical lending practices.
Inlanta Mortgage was named a Milwaukee Journal Sentinel Top Workplace in 2014, 2015, and 2016. Inlanta has been consistently recognized as one of the "50 Best Mortgage Companies to Work For" by Mortgage Executive Magazine and one of the country's "Top Mortgage Employers" by National Mortgage Professional.
Inlanta Mortgage continually seeks branch managers and loan officers who want to grow their business. To learn about growth opportunities, please contact David Williams (Colorado and Texas) at davidwilliams(at)inlanta(dot)com or 303-947-1960; Brian Jensen (Midwest) at brianjensen(at)inlanta(dot)com or 630-927-0380; or Kevin Laffey (Kansas, Missouri, and Iowa) at kevinlaffey(at)inlanta(dot)com or 913-645-4647. To learn about opportunities in other locations, visit http://www.inlantapartners.com, call 262-439-4260, or email partners(at)inlanta(dot)com.
Inlanta Mortgage, Inc. NMLS #1016. Joe Treinen, NMLS #986044. Tim Cranston, NMLS #1636286.