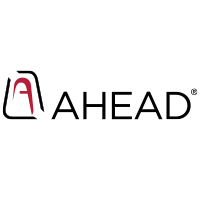 CHICAGO (PRWEB) September 13, 2018
The two-day conference and networking event brings together cyber security professionals and covers topics ranging from ransomware to social engineering
WHAT:
More than 4,000 cyber security professionals are expected to attend the second annual Cyber Security Chicago Conference, with more than 90 expert speakers covering topics such as ransomware, network security, identity and access management, threat intelligence, social engineering, and risk and compliance.
At the conference, Steven Aiello, Security and Compliance Solutions Principal at AHEAD, a leading provider of IT consulting and enterprise cloud solutions, will deliver an in-depth presentation titled, "Cybersecurity KPIs to Secure Your IT Environment." Aiello's presentation will be a comprehensive analysis of popular attack vectors and patterns that are used in compromising IT assets. These insights will reveal the strides that need to be made in order to successfully protect an IT environment from the latest security breaches.
WHO:
CSOs, CISOs, penetration testers and security engineers.
WHEN:
Presentation: "Cybersecurity KPIs to Secure Your IT Environment"
Date: Wed., Sept. 26, 2018
Time: 1:00 p.m. – 1:50 p.m. CT
WHERE:
Cyber Security Chicago Conference
McCormick Place
2301 S. King Dr.
Chicago, IL 60616
For more information and to register: https://www.cybersecurity-chicago.com/
About AHEAD
AHEAD transforms how and where enterprises run applications and infrastructure. From strategic consulting to implementation and managed services, AHEAD creates tailored solutions at all stages of the enterprise cloud journey. Headquartered in Chicago, AHEAD maintains offices in Michigan, Minnesota, North Carolina, Ohio and Wisconsin. To learn more, visit http://www.ThinkAhead.com and follow AHEAD on Twitter at @ThinkAheadIT.