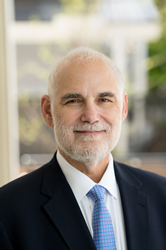 the more an investor knows about the distribution rules, the more likely they are to be able to take some early distributions without the exorbitant penalties
CHARLOTTE, N.C. (PRWEB) May 01, 2019
Taking distributions from an IRA can be a complicated thing. The same is true with the Self-Directed IRA, according to a recent post at American IRA. But on the blog, American IRA took the time to write six tips for taking distributions the correct way, which means minimizing the penalties that come with taking these distributions and understanding what the schedule may look like.
One of the key points of the article: that taking money from a Self-Directed IRA too soon can be extremely expensive. For example, the retirement age (currently 59 1/2) means that you will have to wait until that age to avoid paying a 10 percent early withdrawal penalty. That penalty comes in addition to the income taxes owed on said distributions. When all of these factors are added together, it can lead to making the distributions not even work taking early in the first place.
But the article did note that even with the Self-Directed IRA, there may be some exceptions for waving this penalty, including becoming disabled, having medical expenses that are greater than 10 percent of the investor's adjusted gross income, and using the money for qualified education expenses. The article notes that understanding these distribution rules may be the key for taking early distributions with minimal penalties.
"As with anything, knowledge is power," said Jim Hitt of American IRA. "In this case, the more an investor knows about the distribution rules, the more likely they are to be able to take some early distributions without the exorbitant penalties. That's if they meet the exemption rules. But if you do not meet these rules, make sure you remain aware of how drastic the early withdrawal penalties can be. For many people, it's best to just leave the funds within the account."
Other exceptions should be discussed with an accountant, before an investor decides to take an early withdrawal.
For more information on distributions from a Self-Directed IRA or how Self-Directed IRAs work, consult the blog at http://www.AmericanIRA.com. Interest parties can also contact 866-7500-IRA.
"About:
American IRA, LLC was established in 2004 by Jim Hitt, CEO in Asheville, NC.
The mission of American IRA is to provide the highest level of customer service in the self-directed retirement industry. Jim Hitt and his team have grown the company to over $400 million in assets under administration by educating the public that their Self-Directed IRA account can invest in a variety of assets such as real estate, private lending, limited liability companies, precious metals and much more.
As a Self-Directed IRA administrator, they are a neutral third party. They do not make any recommendations to any person or entity associated with investments of any type (including financial representatives, investment promoters or companies, or employees, agents or representatives associated with these firms). They are not responsible for and are not bound by any statements, representations, warranties or agreements made by any such person or entity and do not provide any recommendation on the quality profitability or reputability of any investment, individual or company. The term "they" refers to American IRA, located in Asheville and Charlotte, NC."