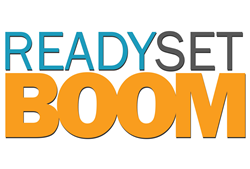 Brisbane is experiencing a boom right now, and many people want to join the rush
(PRWEB) May 10, 2014
The Australian Property Monitors found that Brisbane beat other cities in the capital city region to become the area's top performer in terms of house price growth when prices jumped 6.9 percent last March, News.domain.com.au reported on 2 May 2014.
Median price for real estate Brisbane is currently at $545,000. Next in ranking is Logan City with a 2.1 percent increase of house prices to $357,500.
"Brisbane is experiencing a boom right now, and many people want to join the rush," said Rick Otton, the host of the highly anticipated real estate tour Ready, Set, BOOM.
"However, despite the overflowing passion that some investors may have to buy houses for sale in Brisbane, not everyone will be able to grow their property portfolio because they don't have enough cash to pay for deposit," he added.
Mr. Otton then said in a recent interview for the second round of his Ready, Set, BOOM tour around Australia, that Brisbane residents could take advantage of the bountiful investment opportunities available to them with the help of creative strategies.
"As I've pointed out earlier, funding is one of the biggest obstacles that's stopping people from getting started out in the real estate market. But I believe that finding money using yesterday's tools is a bigger reason why a lot of people fail to realise their property goals," commented Mr. Otton.
"So rather than demand from buyers to pay up cash, which they don't have, sellers could agree to give the buyers some flexibility on how they can make the payments on the house for sale. With more convenient payment terms, it becomes easier for the buyer to pay the seller's price. So it's a win-win for both parties," he explained.
You can hear Rick Otton teach his creative strategies live in Brisbane on 15 June 2014, Sunday, and 16 June 2014, Monday. Visit readysetboom.com.au to register for your free seat at the event.
For over 23 years property millionaire Rick Otton has built an impressive real estate portfolio using innovative strategies that he has developed – strategies in which transactions are made without the need for traditional bank-type loans.
He constantly refines his techniques as he buys and sells properties through his We Buy Houses business which operates in Australia, New Zealand and the UK.
A gifted speaker and educator, Mr Otton conducts regular workshops across Australia, which build on the the concepts he shares in his 2012 book 'How To Buy A House For A Dollar', voted by Money Magazine and Dymocks Book stores as one of the Top 10 Most Popular Finance Titles for 2013.
He regularly records and publishes iTunes podcasts via his channel Creative Real Estate.
His innovative low-risk, high-reward approach to Australian real estate investing has been featured in a variety of television programs and magazines, including Today Tonight, Hot Property and Australian Property Investor.
To register for one of Mr Otton's free upcoming Australian seminars, visit ReadySetBoom.com.au or phone, in Australia, 1300 888 450.