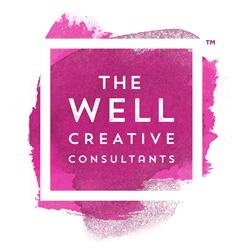 EDMONTON, Alberta (PRWEB) August 26, 2020
Six years after its inception, and after multiple market expansions throughout Canada, including Halifax, Toronto, Montreal and Vancouver, The Well Creative Consultants Inc. officially launched in Alberta just weeks prior to the COVID lockdowns. Today, it's enjoying rapid month-over-month growth.
"Since our beginnings we've always believed that we were the gold standard of marketing, advertising, communications and technology relationships meeting the actual needs of modern clients," says Sammy Davis, Founder and CEO of The Well. "COVID has indeed tested the traditions and norms of the marketing industry, and in that our concept and vision has thrived."
Calling Edmonton and Calgary home base, Idris Fashan, content marketing leader, public speaker and agency strategist has been tapped as The Well's Territory Manager for Alberta. He's maintained deep connections throughout the province with his energetic, service-oriented approach to Alberta's business community.
"Entering this market at a time when all businesses, corporations and institutions were facing heavy pressures was probably seen as a bit of a risky move amongst The Well's stakeholders," says Fashan. "But I've never been busier, even in the midst of the pandemic. We are poised to play a critical part in marketing and technology growth in the West, and that's especially important for Alberta right now."
The Well is a unique entity that transforms the idea of a marketing agency, reimagines the role and benefits of a recruitment firm, and tackles the trust and follow-through issues that have dogged the gig economy and membership platforms.
"We are actively putting trust back into freelance, team and talent relationships," says Fashan. "Even locally, a simple Google search will show you a number of ill-fated projects and problems that have arisen for clients leaning on strictly tech-based marketplaces. We've built something balanced in The Well."
"We can attest first-hand the trust factor with The Well is top-notch," says Blaine Bertsch, CEO of cash flow technology company Dryrun. "They have helped us understand the best means to build out our marketing team—what to bring in-house and what to contract out—while setting us up with some incredible people and specialists."
The Well boasts a vetted roster of intermediate, senior and elite freelancers and consultants who have been assessed for reputation, accountability, experience and business acumen. Specialists are then itemized and categorized to ensure the best matches and best opportunity for success.
"With over 10 years working with clients, I have seen the many hesitations and pitfalls that working with freelancers can bring. I love breaking down these misconceptions and acting as a 'Freelance Whisperer,'" says Allison Tweedie, Senior Talent Manager for The Well. "Skills and portfolios are only a piece of the puzzle. Freelance motivations are different across the board, and we've developed a vetting system that means a 'project freelancer' will never be doing your work as a hobby, at night or on top of a full-time job. At the same time, a 'contract freelancer' isn't going to run off for a different position. And all of this added trust and accountability is what allows us to successfully assemble teams to take on massive projects."
With demand for The Well's services at an all-time high, expansion is slated to continue methodically throughout the country.
"This has been an awe-inspiring journey so far—very satisfying. I'm booking new conversations every day, working with clients to fully understand each situation before making recommendations, designing solutions for each scenario," says Idris. "What often shocks people is that we do all this part for free, as a way of ensuring everyone—the talents and the client—are in the best position for success."
More about The Well Creative Consultants Inc.
The Well isn't an alternative to a traditional marketing agency, they are the next evolution.
For talented specialists, they are expert agents. For consumers, they are trusted consultants who offer better than an agency, more than a recruiter, and stringent accountability that is largely lacking in the gig economy.
The Well's explosive, proven and legitimately new approach to marketing, advertising, communications and technology analyzes each client's situation in full — from desired work arrangements to skills and personalities — and either builds a customized agency team, recommends highly skilled consultants, or recommends experienced contract and full-time staff from their vetted and categorized network.