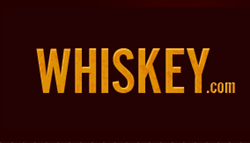 Mr Schiwek commented "A domain like Whiskey.com rarely comes on the market
London, England, UK (PRWEB UK) 4 December 2014
The ultra-premium domain name Whiskey.com has today been released For Sale. Whisky.com has already sold this year for $3.1 million dollars (£2 million GBP) and the opportunity to purchase Whiskey.com is causing a buzz in the domain industry among domainers and domain flippers as well as in the Whiskey Industry itself.
Frederick Schiwek commented "The difference between whiskey and whisky is simple but important: whisky usually denotes Scotch whisky and Scotch-inspired liquors, and whiskey denotes the Irish and American liquors. Worldwide, more people search for the term Whiskey than Whisky. Releasing this Category Defining Domain Name For Sale today presents an opportunity for a company or person to dominate the American and Irish Whiskey Search Results."
Mr Schiwek went on to say "A domain like Whiskey.com rarely comes on the market. This domain was registered back in 1994 and will make a sound investment for the new owners. Comparable premium domain name sales for Whisky, Wine and Vodka dot com have all sold for $3 million USD+ (£2 million GBP+). We are pleased to offer this domain name out so that it can be developed into a category dominating website. Domain names like Whiskey.com consistently sell for seven figure sums as online advertising expenditures continue to increase year on year owning the exact match domain presents considerable saving over paid search."
Whiskey.com has been listed For Sale on the world's premier domain name selling website Flippa.com and interested parties can and should place their respective bids through the website and make contact with the brokers trusted to sell this once in a lifetime domain there.
Interested in buying this domain name? Visit the sale page at https://flippa.com/3398077-20-years-aged-246-000-exacts-mo-1-500-type-ins-mo-exact-match-premium