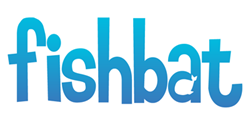 Bohemia, NY (PRWEB) August 18, 2013
On August 18, fishbat, one of the nation's leading online marketing companies, responds to an article published on Mashable, which discusses Twitter's plan to launch a new 'TV Trending' feature.
According to the Mashable article published on August 14 titled "Twitter Testing 'TV Trending' Feature," the social media giant plans to implement a new feature to its site to encourage users to follow tweets while watching TV.
The article says the new 'TV Trending' feature will show a Twitter card at the top of a users timeline "along with information and top tweets about the programming." It features a handful of different shows that have aired recently or are airing soon, and allows users to jump into the conversation. When a user clicks on one of the trending shows, he or she is automatically assigned a hashtag to use to tweet about it.
Justin Maas, vice president of client relations at fishbat, says the addition of the TV Trending box will undoubtedly encourage more traffic to Twitter and result in more engagement between users. It will open new doors for advertisers, Maas says. "Online marketing companies and brands will flock to this new feature," he explains. "I think as it develops, we will see a system similar to Facebook's sponsored ads, where the trending box is specifically tailored to each user's likes based off of who they follow in a way that promotes more discussion instead of just earning a like or share."
The article says Twitter's shift into the new feature was a long time coming as the social network acquired "social TV analytics firm Bluefin Labs" back in February: a sign that the company was preparing to invest in social TV efforts.
Maas says, "This whole feature is about engagement. While increased traffic is all well and good, getting fans to interact with each other and really spread the brand is what these advertisers are after. The analytics will allow Internet marketing companies to effectively find out just who want their product or service and just how much people are talking about it."
fishbat, Inc. is a full-service digital marketing and social media agency dedicated to connecting all types of businesses with their target audiences in the most effective and efficient way. Through innovative strategies in social media management, search engine optimization (SEO), branding, web design, reputation management and public relations, fishbat promotes a consistent and professional online voice for all of its clients.
#####