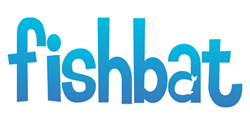 Bohemia, NY (PRWEB) September 29, 2013
Online marketing firm fishbat responds to an article published in The Times of India regarding how social media can help people quit smoking.
According to a September 27th article published in The Times of India titled, "Social media can help people quit smoking: Study," recent studies have shown that smokers who participate in health related social networking sites have found it easier to quit. The article states that, "a researcher from the University of Georgia, Joe Phua found that as participation on the health specific sites increased, members began to build a sense of community on the sites and started to identify more strongly with co-members and related with same smoking habits."
Since members are able to connect with others going through the same struggle it is easier for them to achieve their goals.
Justin Maas, vice president of client relations at online marketing firm fishbat, believes that it is much easier for people to make connections with others online who are experiencing the same things as them. Maas says, "Social networking sites can be useful for many things as proved by this study." In this case, social networking sites are taking on the same form of support groups without the hassle of ever having to meet face to face. Maas explains, "Social networking sites are the new form of support groups and make it much easier for people to make the connections and find the support they need at any place and time."
fishbat, Inc. is a full-service online marketing firm and social media agency dedicated to connecting all types of businesses with their target audiences in the most effective and efficient way. Through innovative strategies in social media management, search engine optimization (SEO), branding, web design, reputation management and public relations, fishbat promotes a consistent and professional online voice for all of its clients.
#####