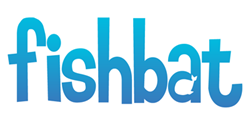 Bohemia, NY (PRWEB) September 13, 2013
Social media agency fishbat responds to an article published on Mashable, which states that social media postings on certain holidays may be viewed as inappropriate and brands need to learn when to refrain.
According to a September 11th article published on Mashable, titled "Dear Brands:
Here's How to Avoid Screwing Up on Social Media," brands need to be more aware of what holidays they should and should not post about. The article states, "September 11 – though not a holiday per se – is an excellent example of a day many people commemorate, and would prefer to do so without the input of brands."
Many brands using Facebook and Twitter posted on the emotional day and received a lot of negative feedback from the public. The article says, "If you feel as though you absolutely can't avoid social media on such days, then stick to short, simple comments about saluting our heroes in uniform or mourn the loss of victims. Don't try to exploit the day to sell products."
Justin Maas, vice president of client relations at social media agency fishbat, says that many brands need to be more conscious of what they promote on social media.
"Although the tragedy may have taken place twelve years ago, there is still a huge emotional response that comes along with it," he says. "No company or brand should try to use that as a marketing technique or attempt to capitalize on it in any way."
There is an appropriate time and place for everything, and, according to Maas, less is more in this situation. "In order to ensure a positive reaction from the public, it is always best to simply pay tribute to those who've lost their lives and have fought for our country, rather than using it as an opportunity to get creative," he says. "As a social media consultant or brand ambassador, you have to take a step back and look at the bigger picture. Are you going to offend people with this post? Are you going to look like a slime ball advertiser with no regard for sympathy? Then you probably shouldn't post it."
fishbat, Inc. is a full-service online marketing firm and social media agency dedicated to connecting all types of businesses with their target audiences in the most effective and efficient way. Through innovative strategies in social media management, search engine optimization (SEO), branding, web design, reputation management and public relations, fishbat promotes a consistent and professional online voice for all of its clients.