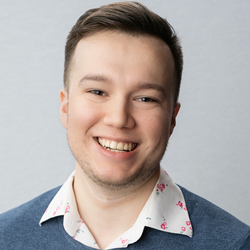 OAKBROOK TERRACE, Ill. (PRWEB) June 20, 2022
Castle Automotive Group (CAG), a growing automotive retailer with corporate headquarters in Oakbrook Terrace, IL, has expanded their marketing leadership team by bringing on Giancarlo Montenegro as Director, Marketing Operations, effective June 13th, 2022.
"Giancarlo's ever evolving digital marketing experience is vital to the growth and direction of our internal marketing organization. As Castle Automotive Group continues to evolve our marketing into a true transparent experience for all customers, Giancarlo's skillset and drive for success will be a crucial part of our future," says Sean Seltzer, CMO.
Giancarlo is a Marketing Director with over a decade of agency experience, overseeing digital strategy for multiple Fortune 100 companies across the automotive, financial/investment and technology sectors. He specializes in the curation of harmonious strategies across platforms to bridge the divide between media efficiencies and direct business objectives. Giancarlo joins the Castle Automotive Group fresh off his tenure as Social Director at Reunion Marketing. While at Reunion he led a successful enhancement of their product suite, propelling them to the forefront of Tier 3 Automotive Paid Social.
About Castle Automotive Group (CAG): Castle Automotive Group (CAG) is a growth company powered by people and innovation and currently owns 9 dealership locations with 14 new car franchises throughout Illinois and Northwest Indiana representing domestic, Asian, and German brands. Just recently launched CastleCars.com, their direct-to-consumer buying experience, where users can search for, purchase and sell motorized vehicles.
Castle also offers customers a wide range of automotive products and services, including new and used vehicle sales and related financing and insurance products, service contracts, vehicle repair and maintenance programs, and OE parts. CAG continues to invest in top markets throughout the Chicagoland area through various programs, such as the Castle Buy Center, Castle Credit Center, and CastleCars.com, their Direct-To-Consumer buying experience. These programs are set in place to offer a diverse range of solutions to simplify the online car buying and selling process. For more information, please visit http://www.castleautomotivegroup.com and http://www.castlecars.com. #jointeamcastle