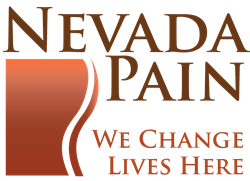 Dr. Neville Campbell has joined Nevada Pain, and is now seeing patients in both the Henderson and Las Vegas locations!
Henderson, Nevada (PRWEB) November 24, 2014
The top pain management clinic in Henderson - Nevada Pain - is now accepting patients with a new Board Certified pain doctor. Dr. Neville Campbell offers both medication management and interventional procedures as a compassionate, highly skilled Nevada Pain specialist. Call (702) 323-0553 for more information and scheduling.
Dr. Campbell completed his anesthesiology training at the renowned Mt. Sinai School of Medicine, and maintains substantial expertise in all types of cutting edge procedures. This includes several types of epidural injections, radiofrequency ablation, spinal cord stimulator implants and all types of joint injections. In addition, PRP therapy is offered along with stem cell injections too.
Success rates at Nevada Pain are substantial at over 90% for helping patients achieve relief and avoid the need for surgery. This includes condtions such as sciatica, degenerative arthritis, RSD, back and neck pain, migraines, headaches and more.
The practice also offers chiropractic treatment and physical rehabilitation in addition to the medication management and the interventional procedures.
Nevada Pain accepts most insurance plans and sees patients from a broad area in Las Vegas, Summerlin and Henderson.There are two locations, with appointments being readily available. Personal Injury Liens and Workers Compensation are accepted along with PPO's and self pay as well.
For more information and scheduling with top Henderson pain management doctor Neville Campbell, MD, call (702) 323-0553.