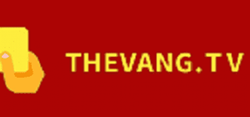 HO CHI MINH, Vietnam (PRWEB) November 13, 2019
Thevang TV is proud to offer the football fans from Vietnam the opportunity to watch their favorite football matches. There are many football lovers who don't have enough time or money to watch their favorite matches in the stadium. For these fans, there are only a few options left to watch their favorite teams playing. They can either pay an expensive subscription and watch the teams play on TV, or they can watch them online for free on a streaming platform like Thevang TV.
There are many ways to watch football matches with the help of the internet. Each method has its own advantages and disadvantages. Football enthusiasts who chose to watch their matches on Thevang TV will appreciate the small number of ads, the HD quality of the images, the Vietnamese comments, and the possibility to watch the matches on their mobile devices. Because the server is located in Vietnam, users can enjoy smooth streaming, even during peak hours when the most popular football teams are playing. Furthermore, the fans can choose to watch matches from various tournaments such as Premier League, Ligue 1, La Liga, Serie A, Bundesliga, Champions League, and so on.
Good football streaming platforms like Thevang TV have dedicated schedule sections where they present a two-day schedule for the hundreds of football matches they are about to stream. The schedule is important for fans that want to efficiently organize their spare time in order to watch their favorite matches. These platforms also offer the possibility to replay a match that already took place.
At Thevang TV, fans don't have to watch the games they missed for the whole 90 mins duration. The highlights of every match are gathered in a short clip that informs the fans about what happened in the game. Who scored, yellow and red cards penalties and injuries are just a few of the moments that will be presented in the clips.
Most TV networks who broadcast football matches are only interested in broadcasting matches between popular teams from famous football tournaments. However, online streaming platforms like Thevang TV are also streaming matches from less popular competitions such as Ligue 2, Serie B, V League, and others. Fans only need to browse the live section and check what matches are being streamed.
Thevang TV offers more than just streaming links to football matches. Fans can find out a lot of information about the match they are watching from the location, referees, coaches, players, and so on. Also, fans can discover the meetings' history results between the teams and their current rankings in their championships.
Football fans form a large community Visitors of Thevang TV can interact with other football fans with the help of the chatbox. Fans can leave their predictions, opinions, make friends, and see what others think about a football match or a team.
Besides the quality of the images and sound of the football matches streamed by Thevang TV, there are other benefits like saving money on stadium tickets. Furthermore, fans can comfortably watch their football matches while enjoying the snacks and drinks they love. The food and drinks at the stadium can be quite expensive, while the food bought from the store or prepared in the home is way cheaper.
Watching a football match on a streaming platform like Thevang TV is convenient and offers the fans many options they need. There should be no barrier to watch online football for anyone. Thevang TV strives to be the first choice of football streaming platforms for those enthusiast fans who are seeking a high-quality platform they can call home.