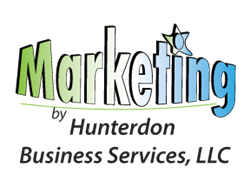 The HBS team is passionate about helping small businesses succeed in today's marketplace. It's what HBS is all about.
Lebanon, NJ (PRWEB) October 31, 2014
Hunterdon Business Services, LLC (HBS), a website design and internet marketing company formerly located in High Bridge, NJ announces the opening of its new offices at 1117 State Route 31, Suite 2, Lebanon, NJ. This new location supports the company's expansion to continue meeting the marketing needs of its ever-growing client base. HBS' comprehensive approach to marketing provides seamless implementation of a company's marketing plan across multiple online and traditional venues resulting in significant savings to the small business owner in both time and money.
Initially concentrated in the Hunterdon/Warren/Somerset County region, HBS' client based has recently expanded to include clients outside the area and as distant as California.
"This is an exciting time for HBS," commented company President Patricia Birchenough. "The company's client base has been increasing steadily and our company is growing to fulfill its clients' needs."
HBS provides a myriad of marketing services, both online and traditional, to small businesses helping them achieve the growth opportunities they desire. HBS' services include website development for both desktop and mobile devices, blogs, online citations, internet directory listings, social media profiles and company-specific pages, and social media management, as well as online and print advertising and press releases. All of the company's online marketing efforts are optimized to provide its clients with the highest search results possible.
"No matter how creative or appealing a website is, it will not garner the desired results if it does not come up when a potential customer searches the internet for the specific products or services," explained Mrs. Birchenough. To this goal, HBS designs fresh, responsive websites, providing new content, or editing existing content, optimized for the highest visibility possible in online searches.
HBS concedes that, in addition to highly visible websites, social media participation is imperative to completing a company's successful online presence. Today Facebook, Google for Business, LinkedIn and Pinterest offer companies a means of engaging with their customers in a less formal environment. Participating in these venues, however, can be time-consuming for the small business owner. To resolve this, HBS offers comprehensive social media management.
By offering a complete array of marketing services across platforms, HBS saves its clients a tremendous amount of time which, in turn, saves money.
"Time has always been a major dilemma for the small business owner," Mrs. Birchenough said. "Time spent on marketing products or services is time taken away from producing those same products or services. By offering comprehensive marketing services, HBS enables business owners to devote more time to their core business operations while HBS handles all aspects of the company's marketing."
Establishing a strong company identity is crucial to a business' success. That identity is comprised of many elements from the company logo and colors to the tone and consistency of its marketing message. Using the services of one supplier helps ensure consistency as a company grows and changes. HBS applies changes across multiple venues in a timely, seamless manner, maintaining the client's identity and marketing message consistently.
In addition to producing top quality marketing materials, HBS also provides website and blog traffic analysis, as well as budget tracking and analysis to help business owners evaluate the effectiveness of their marketing efforts. This helps to identify which efforts work and which need further tweaking or elimination, thus saving a business money in the long run.
"The HBS team is passionate about helping small businesses succeed in today's marketplace," said Mrs. Birchenough. "It's what HBS is all about."
To learn more about the products and services HBS offers, visit HBSBiz.marketing.