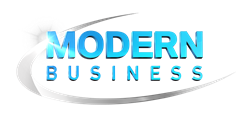 "We appreciate the coverage that our appearance on the Modern Business show has afforded us," says Daniel Elber, Marketing Manager at DWS SRL.
Coral Springs, FL (PRWEB) August 04, 2017
The Producers of Modern Business with Kevin Harrington, one of the original Sharks from hit reality series Shark Tank, are pleased to announce the broadcast of a new informative segment with DWS SRL.
Three Dimensional (3D) printing, formally known as Stereolithography, is an emerging technology that can take a digital "recipe" and create a 3D object by adding content from the ground up, which then solidifies when exposed to laser light. Once a plaything among IT experts, 3D printing is taking is rightful place in serious manufacturing applications, specifically where individual items of low-volume and high-complexity are required. Very much in the forefront of this new science since its earliest days is Italy's Digital Wax Systems ▬ DWS.
Since DWS was founded in Vicenza, Italy, in 2007, the company has developed a full line of machines, software and consumables that are leading the way in this industry, from innovative building materials to out-of-the-box, one-time applications. The quality of the company's consumable products is the key differentiator between DWS and any other manufacturer entering into this space. Using precisely the right material, specifically calibrated for a particular application, has a profound impact on the caliber of the resulting product.
Following an initial foray into the world of jewelry and fashion, DWS has found more critical uses for 3D printing, notably in the dentistry sector. Reducing the number of patient visits, overall time of process and literal laser-accuracy of the final product, DWS products are changing this healthcare field for the better.
"We appreciate the coverage that our appearance on the Modern Business show has afforded us," says Daniel Elber, Marketing Manager at DWS SRL. "Bringing awareness of the relatively new science of 3D printing, as well as the specific advancements that DWS has contributed to this field, will give the entire industry a better standing in this ever more digital world."
"When we at Modern Business say that we're scouting for the latest, cutting-edge, game-changing ideas, that mission doesn't come more to fruition than with the technology that DWS SRL is developing," says Paul Douglas Scott, Executive Producer of Modern Business. "The things that 3D printing can accomplish may well result in a much different-looking world in another decade or two, and Modern Business is proud to have had a hand in bringing this news to our audience."
As a guest of Modern Business, DWS SRL will be appearing in a 3-5 minute segment set to air nationwide and which feature the original Shark himself, Kevin Harrington.
About Modern Business
Headquartered in South Florida, Modern Business is a full-service production, branding, and marketing company that specializes in producing and airing 3-5 minute informative, newsworthy segments about emerging and established companies that have new, innovative, game-changing ideas in order to showcase the hottest products and services that could very well transform our lives in the foreseeable future. Working out of a 25,000+ square foot, state-of-the-art studio, the company's creative team handles every aspect of production from script to screen to airing. For nearly two decades, Modern Business's veteran staff of writers, producers, videographers and editors has amassed more than 50 Telly Awards, thousands of prestigious clients and over $20 million in television placements.
About Kevin Harrington
Kevin Harrington has paved the way as an inspiration to entrepreneurs around the world. He has been welcomed into millions of homes globally over the years through his informative and entertaining programs on both syndicated and paid television. As host of Modern Business, Kevin invites viewers to learn about hard working entrepreneurs, innovative technologies, new companies and exciting advancements. In every episode, he takes viewers behind the scenes with his DWS SRLs.
For more information on DWS SRL, please visit http://www.dwssystems.com.