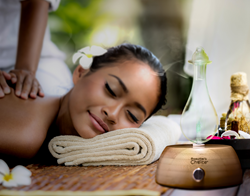 The best way to find out how well a website performs is to go directly to the people who will use it
Chatsworth, California (PRWEB) November 14, 2016
Prosumer's Choice, manufacturer of unique, eco-friendly and socially conscious products for the home, office and travel, is kicking off the launch of their new online shopping site with the "Find Glitches, Win Gadgets" contest. Visitors to http://www.prosumerschoice.com will have a chance to win Prosumer's Choice products by discovering flaws, glitches and bugs on the new site.
Running from November 14, 2016 through November 20, 2016, any visitor who submits a legitimate glitch they find on the site will be entered in a contest to win one of 10 prizes. Contestants are encouraged to explore the site for error messages, linking issues, or any other problems navigating the site on their computer, smartphone or tablet. Prosumer's Choice will consider all submissions, and prizes will be determined based on the merit of the submission.
"Running a contest like this helps us improve the site and it motivates consumers to check out all the products we offer," says Perry Solomon, Prosumer's Choice President and CEO. "The best way to find out how well a website performs is to go directly to the people who will use it."
Prizes include:

First Prize Winner - Essential Oil Aromatherapy Room Diffuser with Soothing Color-changing Lights, Bamboo Base and Glass Reservoir valued at $89.99
Second Prize Winner - Natural Bamboo iMac Monitor Stand Riser Desktop Organizer XL valued at $89.99
Third Prize Winner – 6-Port USB Tablet Smartphone Charging Station - 10.2A/51W Desktop Rapid Smart Charger valued at $49.99
Fourth - Tenth Prize Winners - iZX5 On-ear Headphones Stereo with Microphone Headset valued at $39.99
Benefits of the site with secure shopping include the ability to purchase Prosumer's Choice products directly from the manufacturer at low prices, free shipping and extremely responsive customer service.
"We know this website will be a go-to place for consumers who want quality products, free shipping and real people on the phone to answer any questions," concludes Solomon. "We're looking forward to finding out what we might have missed so the site will be the best it can be."
Official contest rules are located at http://www.prosumerschoice.com/promotions.html and no purchase is necessary to enter. Contestants must email their submission(s) to glitches@prosumerschoice.com no later than November 20, 2016.