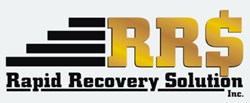 Bohemia, NY (PRWEB) December 03, 2013
Rapid Recovery Solution, Inc. offers admiration for the industry's very best work environments.
According to a December 2 announcement from InsideARM.com titled "Winners and Rankings Announced in 2013 Best Places to Work In Collections Program," 35 firms nationwide received this honorable designation. ARM, or Accounts Receivable Management, executed a "rigorous evaluation process, ensuring that the winning companies are truly succeeding in their efforts to provide a challenging, satisfying, and motivating work environment for their employees" to arrive at their selections. 2013 marked the program's sixth year.
All winners were categorized by company size and were distributed awards accordingly. The best work environment for small companies with 15-74 employees went to Eastern Revenue, Inc. Americollect, Inc. took home best medium company, meeting the criteria of 75-249 employees, and Williams & Fudge, Inc. was named best large agency of 250 or more collectors.
John Monderine, CEO of Rapid Recovery Solution, honors the 2013 winners. "Rapid Recovery Solution congratulates every agency named best place to work in this year's contest. Each winner is certainly deserving of the distinction and proudly represents our industry nationwide." Monderine continues. "In our relatively brief history, Rapid has made significant strides in becoming one of New York's elite commercial collection agencies by perfecting and craft and continually expanding. However,as CEO, I also apply heavy emphasis on maintaining a pleasant and gratifying workplace for all my employees.
Founded in 2006, Rapid Recovery Solution, Inc. is headquartered at the highest point of beautiful Long Island. Rapid Recovery Collection Agency is committed to recovering your funds. We believe that every debtor has the ability to pay if motivated correctly. We DO NOT alienate the debtors; we attempt to align with them and offer a number of ways to resolve not only your debt but also all their debts.
#####