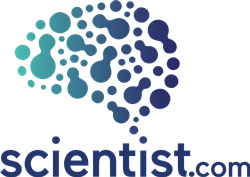 "SOC 2 Type 2 certification shows our clients and suppliers that not only have we put the necessary security systems in place to protect their data, but that these systems have been tested by an independent third-party."—Chris Petersen, Scientist.com CTO and Founder
SAN DIEGO (PRWEB) February 05, 2019
Scientist.com, the online marketplace for outsourced research, announced today that it received SOC 2 Type 2 certification. The third-party audit, performed by RSM, confirmed that Scientist.com has enforced, tested and executed information security policies and procedures established in 2018 according to SOC 2 Type 1 standards.
"As an online marketplace, data security is of critical importance to both our enterprise clients and our network of nearly 2,800 registered suppliers," said Chris Petersen, Scientist.com CTO and Founder. "SOC 2 Type 2 certification shows our clients and suppliers that not only have we put the necessary security systems in place to protect their data, but that these systems have been tested by an independent third-party."
Service Organization Control (SOC) reports evaluate a service provider's internal processes and procedures as they relate to financial reporting (SOC 1) or data handling (SOC 2). SOC 2 is specifically designed for service providers like Scientist.com that store customer information in the cloud. Scientist.com is also ISO 9001:2015 certified with a quality management system in place to consistently provide services that meet customer and regulatory requirements.
About Scientist.com
Scientist.com is the world's leading marketplace for outsourced research. The marketplace simplifies the entire research sourcing process, saving time and money and providing access to the latest innovative tools and technologies while maintaining full compliance with an organization's procurement policies. Scientist.com operates private enterprise marketplaces for most of the world's major pharmaceutical companies, the Biotechnology Innovation Organization (BIO) and the US National Institutes of Health (NIH). Since its founding in 2007, Scientist.com has raised $31 million from Leerink Transformation Partners, 5AM Ventures, Heritage Provider Network, Bootstrap Ventures and Hollywood producer Jack Giarraputo among others. Visit scientist.com to learn more.
Join Scientist.com on social media: YouTube, LinkedIn, Twitter, Facebook and Instagram.