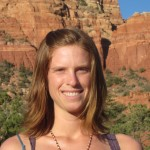 Anahata's courses offer foundational teachings for life! She is a true wisdom teacher whose passion and humor flows with grace.
Sedona, Arizona (PRWEB) June 29, 2017
Back by popular demand, Shamangelic Healing, Sedona Arizona's premier center for Shamanic Healing and Spiritual Awakening is proud to announce the fall Weekend Intensive for Empowerment and Awakening October 12 – 15, 2017. Those interested in learning more about energy healing, higher consciousness or tools for awakening can register online for this dynamic three and a half-day spiritual enrichment experience.
The Sedona Weekend Intensive for Empowerment and Awakening, led by Anahata Ananada of Shamangelic Healing is a Level I course that provides the basics for the deeper healing tools and practices that are covered in the next course levels. Designed to guide people who are taking that vital next step on their path of self-discovery, this retreat teaches practitioners or emerging healers how to incorporate these transformational tools into their own healing practice or apply them to their own lives.
The retreat, held among the spectacular Red Rocks and energy vortexes of Sedona, Arizona includes 10 essential Courses for Empowerment and Awakening which provide fundamental tools and perspectives for living a balanced and vibrant life. Participants will explore and learn tools and practices for Maintaining Healthy Conscious Relationships, how to Clear, Balance and Awaken their chakras, Meditation Practices for Relaxation and Connection; how to achieve a higher and stronger spiritual connection, how to tune into and work with spiritual guides, practical tips for achieving and maintaining vibrant health, balancing their inner divine feminine and masculine, and so much more.
This retreat is specifically designed to support people who are feeling off-balance, lost or frustrated in their lives and who are ready to make profound, lasting changes. The weekend intensive provides mainstream audiences with simple and practical tools for living an empowered, healthy and conscious life that they can apply right away. And, with its healing vortexes and breathtaking beauty, people will find Sedona, Arizona to be the perfect backdrop for their soul-path adventures.
People who have experienced the Sedona Weekend Intensive Retreat report a greater sense of calm, peace of mind and even expanded consciousness from their weekend. The Retreat gives participants new tools for staying centered, feeling authentic inspiration and experiencing greater clarity in their life. Participants leave with practical tools for integration along with ongoing counseling support to address any challenges and to mentor them in their process of implementing their newfound awareness into their everyday lives.
For those who are ready to go to the next level, Shamangelic Healing with Anahata Ananda offers a full range of private sessions to complement the group retreat experience. These alternative methods integrate mind, body and spirit in ways that mainstream approaches do not.
Shamanic Healer and Spiritual Counselor, Anahata Ananda, has trained extensively with gifted shamans, energy healers and spiritual teachers from around the world in order to artfully integrate the fields of spirituality, energy healing, self-empowerment, and shamanic teachings. Her client-base spans the globe with individuals from all walks of life who are seeking to heal and awaken to their fullest potential.
The Shamangelic Healing Center is based in Sedona, Arizona. It is nestled beneath Thunder Mountain, with 360 degrees of breathtaking views, and within walking distance to a medicine wheel and healing vortexes, making it the perfect setting for healing and expansion. Inside, the retreat center's calm and relaxed environment helps to engage all of the senses, making it easy to settle into a session. Clients seeking Spiritual awakening, transformational healing services, counseling, sacred land journeys or training courses may choose from a wide range of options that can be tailored for the ultimate personal experience.
Private Healing Sessions with Anahata are also available at the Center where Anahata provides a safe and loving space for deep healing and spiritual awakening. Shamangelic also offers training courses in energy healing, Shamanic wisdom teachings and tools for practitioners.
For those unable to attend or come to Sedona, Anahata has created online courses on the Kajabi platform. Shamangelic online courses are for the global audience, with convenient 24 hour access to videos and self-paced exercise handouts that help people explore the tools and practices to live a more empowered, balanced and conscious life in their everyday lives.
For detailed descriptions and a calendar of all training courses, retreats and spiritual awakening services offered by Anahata of Shamangelic Healing Center visit https://shamangelichealing.com