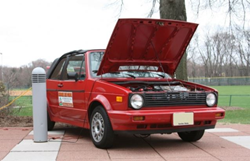 HATTIESBURG, Miss. (PRWEB) January 28, 2020
Sullivan Motors, a GMC, Chevrolet and Buick dealership in Hattiesburg, offers discounted vehicle services with coupons from their website. Currently, the dealership is promoting its service special for an oil change package.
Drivers who need an oil change in the next few months are encouraged to try out the service center at Sullivan Motors, which is currently offering a 6-Quart ACDelco dexos1® Full Synthetic Oil Change and Tire Rotation for $62.99. This coupon is available through March 31, 2020. More than six quarts of oil will be counted as extra. This offer excludes diesel engines.
To learn more about service specials, potential customers are directed to the dealership's website, sullivanmotorsusa.com. On the website, customers can hover over "Services" at the top of the site and find "Service Specials" in the drop-down menu to view current incentives. Coupons can be printed off of their site and brought in at the time of vehicle service to be redeemed.
Other website functions include the ability to schedule a vehicle service online. To do so, customers must fill out a quick form about their vehicle, the service they need and the time of the appointment. The form can also be found under the "Services" drop-down menu as "Schedule Service."
Any questions and concerns are directed to the dealership's service team, which can be reached at (844) 467-1509. The service team may also be reached in person at the dealership during business hours. The dealership's service department is open from 7:30 AM to 5:30 PM Monday through Friday.