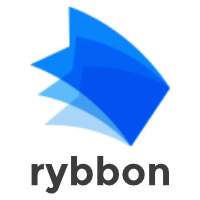 Rybbon's rewards management platform will provide SurveyGizmo users with an effective way to increase response rates to surveys.
MCLEAN, Va. (PRWEB) May 01, 2019
Rybbon, a digital incentives and rewards platform, announced today a partnership with SurveyGizmo, a leading enterprise survey software company. The partnership centers around an integration that will allow SurveyGizmo users to incorporate survey rewards delivery into their survey process.
Without survey rewards automation, market researchers have to mail checks or plastic gift cards and track payouts with spreadsheets. But with the new SurveyGizmo integration, survey administrators can automate rewards delivery and track results simultaneously for multiple survey projects through one platform.
Rybbon offers a wide selection of rewards for both US and international survey respondents including e-gift cards, Virtual Visa and Virtual MasterCard, PayPal, as well as charitable donations. Survey rewards are delivered in company-branded emails and unclaimed rewards can be refunded back to survey administrators.
SurveyGizmo provides an enterprise survey software platform to more than 15,000 companies. Recognized for its flexibility and robust feature set, SurveyGizmo provides the smarter, faster, affordable alternative to other survey platforms.
"SurveyGizmo users now have an easy way to deliver and track survey rewards with this integration," Rybbon's CEO Jignesh Shah said. "Partnering with SurveyGizmo allows us to help market researchers increase survey responses and streamline the rewards fulfillment process."
"Partnering with Rybbon lets us provide even more value to SurveyGizmo customers," said Toni Piwonka-Corle, Head of Strategic Partnerships at SurveyGizmo. "Rybbon's rewards management platform will provide SurveyGizmo users with an effective way to increase response rates to surveys."
See how Rybbon and SurveyGizmo can help you generate more response for your surveys.
About Rybbon
Rybbon puts the power of gifting to work for marketers and market researchers through its extensive catalog of e-gifts from top brands like Amazon.com and Panera. Rybbon also offers rewards suitable for international rewards programs such as virtual Visa and MasterCard rewards that work in over 150 countries. Rybbon integrates with top marketing platforms like HubSpot, Marketo, SurveyMonkey, Clicktools and Qualtrics to make gifting easy and automatic.
Learn more about Rybbon at http://www.rybbon.net.
About SurveyGizmo
Founded in 2006, SurveyGizmo creates survey and insights software that empowers businesses of all sizes to make better, faster decisions more affordably. SurveyGizmo provides survey software to more than 15,000 customers in more than 190 countries, with 50,000 new surveys created and 7.5 million responses collected every week. SurveyGizmo is recognized as a leader in the survey and data insights software industry for its innovation, service, and value.
Visit http://www.surveygizmo.com for a free trial.