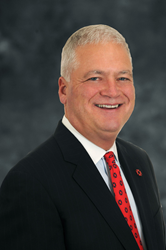 The Bank's business model of Banking Made Personal starts with employees who both accept and practice a culture of caring for each other as well as each customer. It's important that we provide the best working environment from which each team member can learn, grow and prosper
WHITE PLAINS, N.Y. (PRWEB) May 01, 2019
The Westchester Bank, the leading community bank in Westchester County and one of the fastest growing in the country, was recognized on April 24th as a 2019 Best Companies to Work for in New York State. The Awards Banquet was hosted by the New York State Society for Human Resource Management and held at the Albany Marriot. The organization recognized 75 employers from across the state with The Westchester Bank earning a #9 overall ranking. Equally impressive, this is also the third consecutive year that the Bank has earned a Best Companies to Work for in New York State honors.
This annual recognition award is part of a distinctive program that evaluates and ranks the best places of employment by identifying and honoring employers whose practices benefit the State's businesses, economy and workforce. To be considered for participation, companies had to fulfill registration eligibility requirements, then participate in a two-part anonymous survey of employee satisfaction and engagement as well as workplace practices and policies.
Mr. John M. Tolomer, President & CEO of The Westchester Bank stated, "It's an honor to be recognized as a Best Company to Work for in New York, and a tribute to every one of the 70-people working here. It's also a true testament to their commitment and dedication to service, excellence and making the community a better place in which to live. The Bank's business model of Banking Made Personal starts with employees who both accept and practice a culture of caring for each other as well as each customer." Mr. Tolomer continued, "It's important that we provide the best working environment from which each team member can learn, grow and prosper. Earning this prestigious award for a third consecutive year is a remarkable accomplishment, and we couldn't be happier for a great group of employees who continue to represent the Bank so well each and every day."
NYS-SHRM is an affiliate of the national Society for Human Resources Management, the world's largest association devoted to human resources, serving the needs of and advancing the interests of the HR profession. The 2019 Best Companies to Work for in New York winners are comprised of 75 companies with operations in the state and split into three groups: 26 small employers with 15-99 U.S. employees, 23 medium employers with 100-249 employees… and 26 large employers with 250 or more employees.
About The Westchester Bank
The Westchester Bank is a New York State Chartered and full-service FDIC insured commercial bank offering state-of-the-art technology with a comprehensive line of banking products to businesses and consumers including: business and personal checking, business lending, commercial mortgages, savings accounts, CD's, money market accounts, Interest on Lawyer Accounts (IOLA), attorney escrow accounts and tenant security accounts. The Westchester Bank is headquartered in White Plains at 12 Water Street and has seven branch locations: Yonkers at 2001 Central Park Avenue, White Plains at 464 Mamaroneck Avenue, Thornwood at 994 Broadway, Mount Kisco at 51 South Moger Avenue, Mamaroneck at 305 Mamaroneck Avenue, Rye Brook at 800 Westchester Avenue (4th Floor), and Ossining at 214 - 216 South Highland Avenue. For more information about The Westchester Bank products and personal services, please visit TheWestchesterBank.com or contact Stephanie Weston at (914) 368-9919.