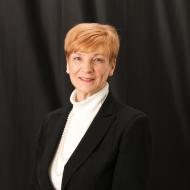 Her experience in the industry makes us confident that she has the knowledge and tools to be successful as an internal auditor.
MEDIA, Pa. (PRWEB) November 30, 2018
Title Alliance, Ltd, a RESPA-compliant ESOP leader in joint ventured title insurance agencies, announced today it has appointed Norma Eichinger as an Internal Auditor. Her appointment comes after the announcement of their first joint venture in New Mexico.
Eichinger's career in the title industry began in 1985 when she worked as an administrative assistant for a real estate company. In 1989 her responsibilities evolved to a title company, Settlement Services, Inc. which was managed by Title Alliance. In 2001, Eichinger found her home with T.A. Town and Country Land Transfer. As manager, Eichinger was responsible for ordering the title search, clearing title, closing, issuing policies, reconciling and recording documents, as well as attending to customer's needs, concerns, and questions. As an Internal Auditor, Eichinger will be in charge of auditing files to maintain compliance with our ALTA Best Practice Certification and SOC Attestation Report Ratings.
"Norma brings us a long history of working in the industry and we are excited to have someone with her leadership and passion to fulfill this role," says Jim Campbell, CEO of Title Alliance. "Her experiences in the industry makes us confident that she has the knowledge and tools to be successful as an internal auditor."
Eichinger will work hand in hand with the Compliance Department to assure that all team members in their various JVs continue to be educated on the requirements to help them remain in compliance with all state, federal and local laws. She will be headquartered in their Media, PA Corporate Office.
"I'm looking forward to working with my colleagues in the Compliance Department in Media," said Eichinger. "I'm bringing with me the experience and knowledge I've acquired over the years handling settlements and remaining a part of the family first culture that T.A. has developed."
About Title Alliance:
Title Alliance, Ltd, an ESOP Company is located in Media, PA and has been creating RESPA compliant title joint ventures since 1983 with lenders, mortgage bankers, realtors, builders and credit unions. Their roots date back to 1948 when their first agency, which is still in existence today, was formed. For more information or to find out how a Title Alliance's partnership or title management skills could benefit you visit them online or contact Lindsay Smith at 800-220-3901 x 165.