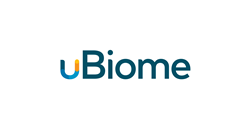 "As interim CEO of uBiome, I want all of our stakeholders to know that we intend to cooperate fully with government authorities and private payors to satisfactorily resolve the questions that have been raised..." -John Rakow
SAN FRANCISCO (PRWEB) May 01, 2019
uBiome, the leader in microbial genomics, today announced that its Board of Directors has appointed John Rakow, the Company's General Counsel, as Interim Chief Executive Officer of uBiome, effective immediately. The Company's Co-CEOs and Founders, Jessica Richman and Zac Apte, are currently on administrative leave. There will also be an independent investigation into uBiome's billing practices to be overseen by a Special Committee of the Board.
Mr. Rakow, who joined uBiome in fall 2018, is a seasoned attorney with more than 35 years of experience providing legal counsel and leadership as a member of senior management teams of both public and privately-held companies. His background includes expertise across legal, human resource, compliance and strategy matters in a range of industries including technology, professional services, government contracting, manufacturing, engineering and insurance. In addition, he has served in both private practice and as a federal government lawyer.
Mr. Rakow commented, "As interim CEO of uBiome, I want all of our stakeholders to know that we intend to cooperate fully with government authorities and private payors to satisfactorily resolve the questions that have been raised, and we will take any corrective actions that are needed to ensure we can become a stronger company better able to serve patients and healthcare providers."
"My confidence is based on the significant clinical evidence and medical literature that demonstrates the utility and value of uBiome's products as important tools for patients, health care providers and our commercial partners. We look forward to continuing to demonstrate this clinical utility and value at a time of growing demand in the market," added Mr. Rakow.
About uBiome
Founded in 2012, uBiome is the leader in microbial genomics. uBiome combines precision sequencing with machine learning and artificial intelligence to develop wellness products, clinical tests, and therapeutic targets. uBiome has 13 granted and 47 allowed patents, and a robust pipeline of patent applications, on its technology, which includes sample preparation, computational analysis, molecular techniques, as well as diagnostic and therapeutic applications.
uBiome's products include SmartGut™ a microbiome test, which evaluates the gut microbiome for patients with chronic gut conditions such as IBD, IBS, Crohn's Disease, and ulcerative colitis; SmartJane™, a women's health screening test, which genotypes all 19 clinically relevant strains of HPV, identifies four common STDs, and surveys more than 20 vaginal microbes associated with bacterial vaginosis and other conditions; and Explorer™, a health and wellness product to understand the role that food and lifestyle can play in wellness.
uBiome's platform has been used by hundreds of thousands of consumers, patients, and doctors and more than 200 research institutions around the world, including the US Centers for Disease Control (CDC), US National Institutes of Health (NIH), Harvard University, Stanford University, the Massachusetts Institute of Technology (MIT), University of California, San Francisco, Oxford University, and the University of Sydney.
Since its launch, the company has received widespread recognition including CNN 10: Startups to Watch, the IVY Technology Award, CNN Future 30, and was named one of Fast Company's Most Innovative Companies in Healthcare in 2016 and in Data Science in 2018, as well as a Technology Pioneer from the World Economic Forum in 2018. For more information, visit http://www.uBiome.com.