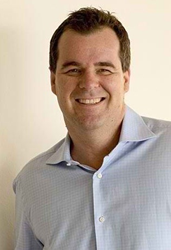 Having the ability to acquire more real estate without a deposit or additional bank loans, puts them in an ideal position to not just cover expenses, but to gain cash flow as well
(PRWEB) May 06, 2014
Real estate investment educator Rick Otton believes that the rising number of expats who are looking to invest in UK properties should not be constricted by beliefs that they require hefty deposits to enter the market. He has recently alerted expats to a range of strategies that will help them to assemble impressive property portfolios.
"I have been encouraging those hoping to purchase UK houses for sale to put aside their misconceptions that they require a deposit in order to purchase UK property," said Mr Otton.
"Recent figures show that 71 percent of expats enjoy full time tenants in their UK investment properties. Having the ability to acquire more real estate without a deposit or additional bank loans, puts them in an ideal position to not just cover expenses, but to gain cash flow as well" he said. "I encourage them to look for, and embrace, innovative strategies that will allow them to acquire UK property for little to no money down."
Expats who have purchased foreign properties are seeing an average of only 47 percent rental, which is far riskier – especially in markets where the resale value does not allow them the opportunity to sell to make a profit.
Mr Otton has been sharing his creative real estate strategies for over 20 years. He has revealed that the best way to get into the real estate market is to seek out opportunities that will help them avoid having to come up with large quantities of money for deposits.
"In situations such as rental properties, we can often find owners who are willing to transfer ownership of their property in order to relieve themselves of financial stress," said Mr Otton. "In some cases, they may be perfectly happy for a buyer to take over their debt and rid them of their burden."
Although this might seem unrealistic, Mr Otton demonstrated in a recent iTunes podcast that many people are not only using this strategy, but are also doing so remotely – from many areas around the world.
"This strategy is an excellent option for expats as it allows them to make deals remotely using technology such as Skype and Ecosign," he explained. "With Lloyds of London's Investor Sentiment Index showing 50 percent growth in investor sentiment in UK property since March of 2013, it is not surprising that expats will feel an affinity to UK property and want to get in on the action."
According to Lloyds of London, expats will be even more inclined to do well in the UK real estate market with the Sterling remaining quite weak. Those who are banking Euros or USD will find they get far more for their money, especially with UK rents on the rise.
"This is the perfect opportunity for expats to snap up opportunities where a deposit is not required," said Mr Otton. "With my strategies and tools on their side, it is easy to take over a buy-to-let mortgage, generate passive income and make a profit on the backend should they decide to eventually sell."
Mr Otton also points out that with UK housing prices on the rise in the worst-case scenario, property can be sold for a profit even after a short time. "My property strategies work in any economy, but are even more appealing when investors can benefit from high rent, no money down, and no associated risk."
For insight into Rick Otton's property investment strategies, tips and techniques, complimentary access to his downloadable Power Property Profits Pack is now available at http:// RickOtton.co.uk. Phone enquiries in the UK are welcome on 0207 000 1027.
Rick Otton is a property investment professional who over the last 20 years, has introduced innovative real estate strategies to the UK, Australian and the United States. His creative 'low-risk, high-reward' approach to buying and selling houses is exemplified in his own business, We Buy Houses.
This year marks the 10-year anniversary of Mr Otton introducing his strategies to the UK, and the 5-year anniversary of his innovative 'Buy A House For A Pound' process – one that attempted to be emulated by others. His constant process of strategy refinement, and adapting to the ever-changing real estate market, continues to place him at the forefront of property investment education.
In 2012 Rick Otton published his Australian book 'How To Buy A House For A Dollar' which was named in the list of Top 10 Most Popular Finance Titles for 2013. A UK version is on the drawing board for publication in 2014.
Mr Otton freely shares insights into his non-bank-loan strategies that have allowed everyday UK men and women to beat the rental cycle and have their own homes. He coaches others on how to build profitable businesses by facilitating transactions that focus on the needs of potential buyers and motivated sellers.
Access to his free downloadable Power Property Profits Pack is available at http:// RickOtton.co.uk, as are details of Rick Otton's techniques. Phone enquiries in the UK are welcome on 0207 000 1027.