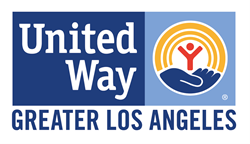 LOS ANGELES (PRWEB) September 18, 2018
A KPCC article published last week reports that the most recent figures from the U.S. Census Bureau rank California at No. 1 in national poverty when living expenses are factored in.
This morning's report is consistent with the report put out by the United Ways of California this summer—Struggling to Stay Afloat: The Real Cost Measure in California 2018. An interactive map from this report details a full cost-of-living analysis at the neighborhood level. The findings revealed that 46 percent of all households in Los Angeles County spend more than 30 percent of their income on housing. And throughout California, one in three households (over 3.3 million families) struggle every month to meet basic needs.
Breaking the cycle of poverty in L.A. County is the core mission of United Way of Greater Los Angeles. In our work to end poverty in our community, we have recently:
Launched a new partner program with Southern California Edison and Southern California Gas Co. called SHARE. This program allocates nearly $2 million to pay any unpaid utilities debts of low-income individuals and families who are applying for subsidized housing.
Held a productive meeting last week with LAUSD Superintendent Austin Beutner in which Communities for Los Angeles Student Success (CLASS) continued the dialogue to Close the Gap in education opportunities and funding for underprivileged students throughout L.A. County.
Initiated new collaborations with 12 local partners to increase employment opportunities for our community members who are currently or formerly experiencing homelessness.
"What this ranking from the Census Bureau teaches us is that the work we are doing to economically empower our community members is very urgent," said Elise Buik, President and CEO of United Way of Greater Los Angeles. "It is crucial to understand the economic realities of our most vulnerable neighbors so that we can continue to support and advocate for them."
United Way of Greater Los Angeles is breaking the cycle of poverty in Los Angeles County for our most vulnerable neighbors through housing solutions, education equality and economic mobility. No other organization brings together as many people with as many resources and expertise—we tackle the root causes and build long-term solutions to end poverty and homelessness.
We won't rest until we bring Everyone In and all our neighbors have safe and stable homes. We mobilize organizations and create the awareness and advocacy needed to provide supportive housing, job training and health services to the most vulnerable members of our community.
Though the overall census report places California at 16th on the list (with a 14.5 percent poverty rate), a more complete evaluation of the cost-of-living in California places it at the top. The Census Bureau's "Supplemental Poverty Measure" complements the census report, considering the housing costs, taxes and healthcare that impact the overall economic health of individuals and families. Factoring in the supplementary data, California has a poverty rate of 20.4 percent, the highest rate in the U.S.
According to the California Budget and Policy Center, California poverty rates are due to high rent costs. Following the general rule that rent payments should not exceed 30 percent of one's income, KPCC reports that full-time minimum wage workers should be paying approximately $546 in rent. Yet, a two-bedroom apartment in the most populated areas of California costs more than $1,500.
About United Way of Greater Los Angeles
United Way of Greater Los Angeles is a nonprofit organization fighting to end poverty by preparing students for high school graduation, college, and the workforce; housing our homeless neighbors; and guiding hard-working families towards economic mobility. United Way identifies the root causes of poverty and works strategically to solve them by building alliances across all sectors, funding targeted programs and advocating for change. For more information, visit UnitedWayLA.org and EveryoneInLA.org
(end)