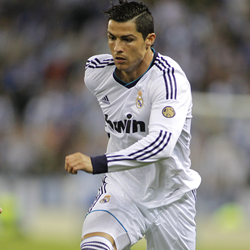 On June 13th Spain vs Netherlands is a rematch of the 2010 World Cup final game with Spain winning the Cup.
Salvador, Brazil (PRWEB) April 22, 2014
The largest single-sporting event in the world kicks off in Brazil on June 12, 2014. Twelve FIFA World Cup Host Cities will host 64 Matches. Be sure to check out our 2014 FIFA World Cup Brazil Match Schedule and find out more information about match-ups, game dates and times. Explore the World Cup Stadiums on our Brazil World Cup website brazilworldcuppackage.com. Will Spain repeat? Will Brazil prevail with home field advantage? Be there to Experience the beautiful game, the drama, the thrills, and adventure in Brazil!
Salvador the "African Rome" of Brazil just may have the best group schedule. The Salvador Brazil World Cup Package includes match #3 on June 13th: Spain vs Netherlands, a replay of the 2010 World Cup final game with Spain winning the Cup. Then on June 16th you will attend Match #13 Germany vs Portugal, Germany is poised to win it all and Portugal will feature Ronaldo a once-in-a-lifetime chance to watch one of the world's best players. Finally, attend Match #25 with powerhouse France vs Switzerland, another game with two strong contenders in their groups.
The presence of African culture is all around in Salvador, from the circles of capoeira (a combination of martial arts and dance brought to Brazil by African slaves) at the Modelo Market to the beat of the agogôs and atabaques (percussion instruments) in the rites of the Candomblé – a syncretic religion conceived in Brazil. Such African heritage has awarded Salvador with the nickname Roma Negra (Black Rome). Besides being a historical gem and the birthplace of several of Brazil's most significant artists, the capital of the state of Bahia has also grown and developed to become the economic centre in the north-east and the country's third-most populous city, with roughly three million residents.
BrazilWorldCupPackage.com experts are here to assist you with a ticket inclusive Official FIFA Hospitality Package. We also have purchased tickets through the National Team Federations & the FIFA lotteries.
With a huge array of World Cup travel options available BrazilWorldCupPackage.com is here to help you with Flexible Accommodations, International and Domestic Airfares and Transportation in Brazil. Experience the fun and excitement of the 2014 FIFA World Cup Brazil.
While in Brazil explore Culture, Beaches, Food and Eco Adventures to the Amazon Rainforest, and Iguassu Falls. For all other information about brazilworldcuppackage.com and other VIP Tour Group options visit viptourgroup.com to discover Brazil add-on packages.