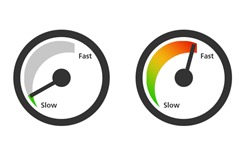 When lives are at stake, seconds count, Howard Ryan Founder Desktop Alert Inc.
(PRWEB) August 18, 2016
Desktop Alert Inc. the leader in net-centric alerting and interoperable less than one minute emergency communication, known AtHoc alternative at the Department of Defense and winner of the coveted Government Security News 2016 Best Mass Notification System Award today announced the company's products have met and exceeded United States Air Force Guidance Memorandum to AFI 10-206.
8.3. Notification Requirements.
'Within 2 minutes or less after initiation, the EMNS must reach a target audience of 90 percent or more of on and off-installation personnel with specific protective action recommendations (mass warning) and 100 percent of assigned EM resources, including first responders, first receivers, and emergency responders (notification) (T-1).'
"We applaud the USAF for being cognizant of the latest technological capabilities as it relates to mass notification. This new instruction mandate raises the bar by insuring the safety of people and property in seconds. When lives are at stake, seconds count and we're excited to be the only DoD approved MNS platform whose core technology has proven public evidence of the capability buttressed by DoD past rock solid performance reports validating our less than one minute alerting capability to all of DoD clients dating back to 2009. We have just been contractually renewed by United States Air Force District of Washington and funded by the U.S. Air National Guard Enterprise for a one year contractual extension", said Howard Ryan, Founder Desktop Alert Inc.
"For years, all other notification companies utilizing legacy core technology have touted adherence to the Unified Facilities Criteria (UFC) standards which mandated a paltry 10 minute threshold for accomplishing what the USAF correctly now requires in 2 minutes or less. In 2013, the South Dakota 114th Air National Guard Wings Desktop Alert emergency communication platform was identified as a best practice system USAF-Wide by the Joint Staff Integrated Vulnerability Assessment (JSIVA) with alerts received in under 2 minutes" Ryan added.
"It's a rapid and thorough system for getting information out to the base population quickly and efficiently," said Senior Master Sergeant Rick Larson, 114 Fighter Wing Emergency Manager. The system also interfaces with existing alert beacons and situational awareness monitors. It will eventually tie into the base Giant Voice PA system. Larson said the Desktop ALERT system has been running at Joe Foss Field for the past year and a half....and it couldn't be working out much better. "We've received a benchmark for how we've integrated warning systems from the Pentagon" referring to a recent visit from a DoD evaluation team.
About Desktop Alert https://www.desktopalert.net
Desktop Alert is a leading provider of enterprise mass notification and emergency communications to the United States Department of Defense, federal government and First-Responders around the world. Its innovative and patented software has been internationally recognized as a "Best Mass Notification" and "Best First Responder Interoperable Communications" system. Desktop Alert provides a suite of scalable, flexible, and adaptable communication, collaboration, and situational awareness tools in environments ranging from austere - no terrestrial infrastructure support - to fully modern with extensive IP and legacy system integrations. Desktop Alert optimizes the communications flow with timely, accurate information to ensure effective decision making, coordination, proactive community engagement, and public awareness.